---
Hotel prompts
The hotel does not accept children under 18 years of age.
hotel introduction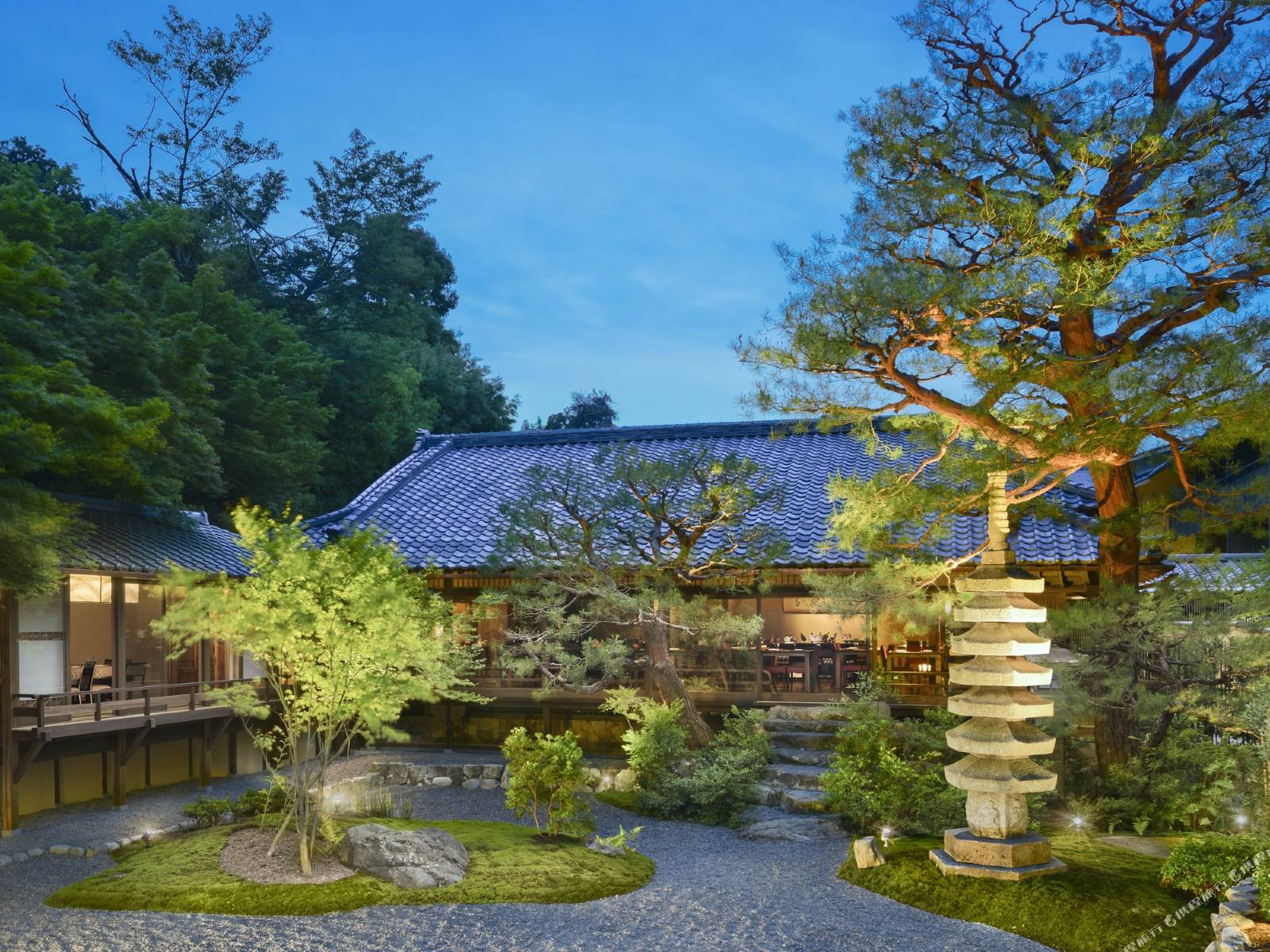 Opened in 2015, a total of 39 rooms
Guests can take a rickshaw through the surrounding area, but make an appointment.
This hotel is a 5-minute walk from the iconic Togetsukyo Bridge Bridge and less than 10 minutes from the famous Arashiyama Bamboo Grove. Sansui Café serves tea and coffee from 11:00 to 17:00.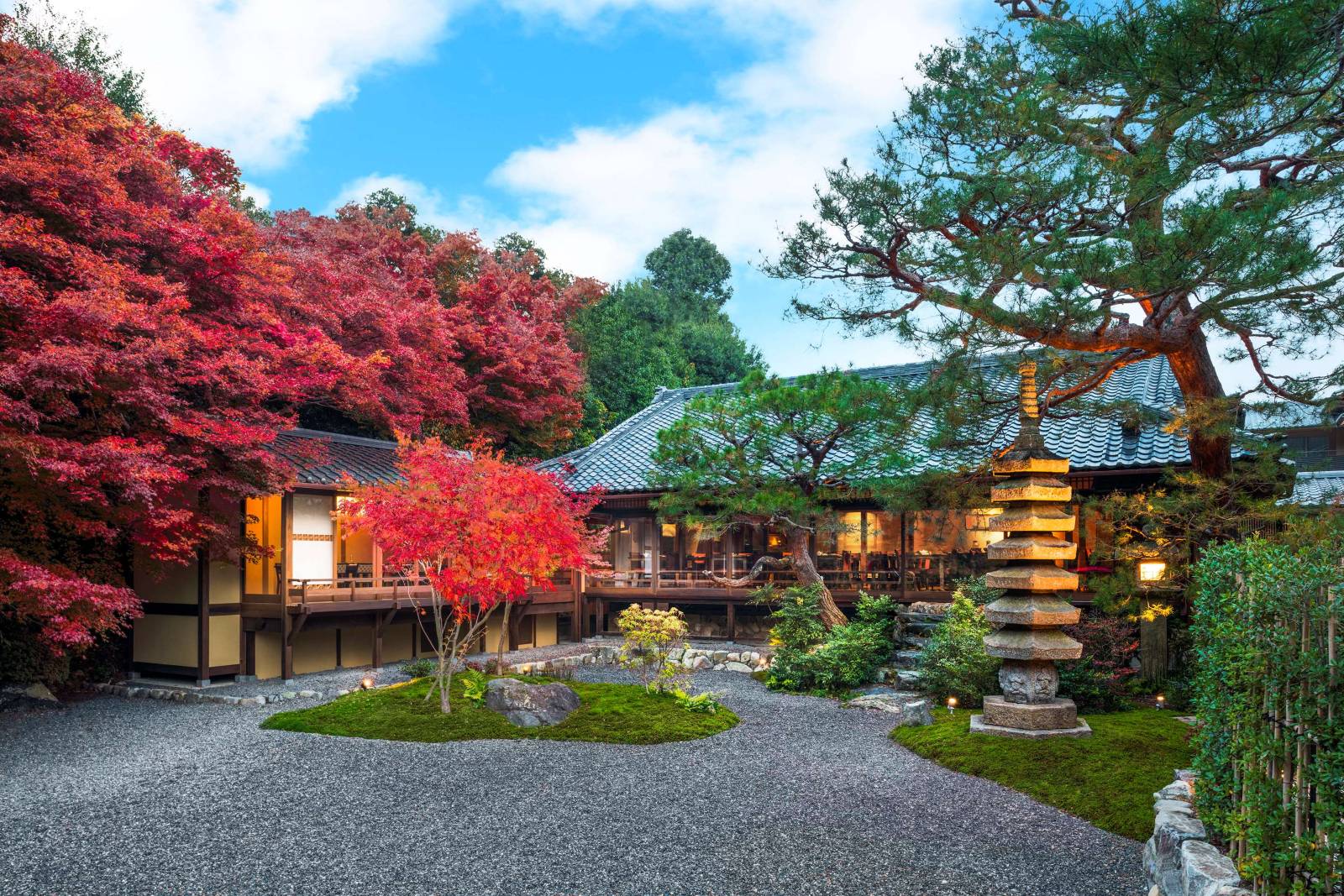 This hotel's Kyo Suiran gourmet restaurant serves breakfast, lunch and dinner. It serves Japanese kaiseki cuisine (quaint multi-course) and French cuisine. This hotel features room service, 24 hour reception and concierge services.
Guests can enjoy nature at the spa, buy souvenirs at the gift shop, or take a dip in a private open-air bath (reservation required).
Each bedroom offers TV facilities, kettle, fridge, lobby lounge with sofa, shoes, bathrobe and private toilet with bath, bath and complimentary toiletries. (Покажи на картата Suiran, a Luxury Collection Hotel, Kyoto This hotel is located just off the tranquil stream of the Katsura River and is a peaceful and tranquil resort with a nice Japanese garden, only 15 miles from Arashiyama Tram Station Minute walk from Tenry Temple Temple, one of the five largest Buddhist temples in Kyoto, and a 3-minute walk from Tenryuji Temple.
display all
Hotel facilities
Internet connection
Public areas with wireless Internet access are available in public areas with free internet access
PARKING LOT
Free parking
General facilities
Free tourist traffic map (complimentary) coffee shop All public and private spaces non-smoking heating elevator Japanese restaurant gift gallery
Activities facilities
Ballroom Spa
service items
Wedding services Conference room Multilingual staff Shoe shine 24-hour front desk Express check-out Express check-in / check-out Dry cleaning Credit card Means of service Room service Concierge service Currency exchange Service Postal service Child care Luggage storage Pickup service Wake up service
Reservations must read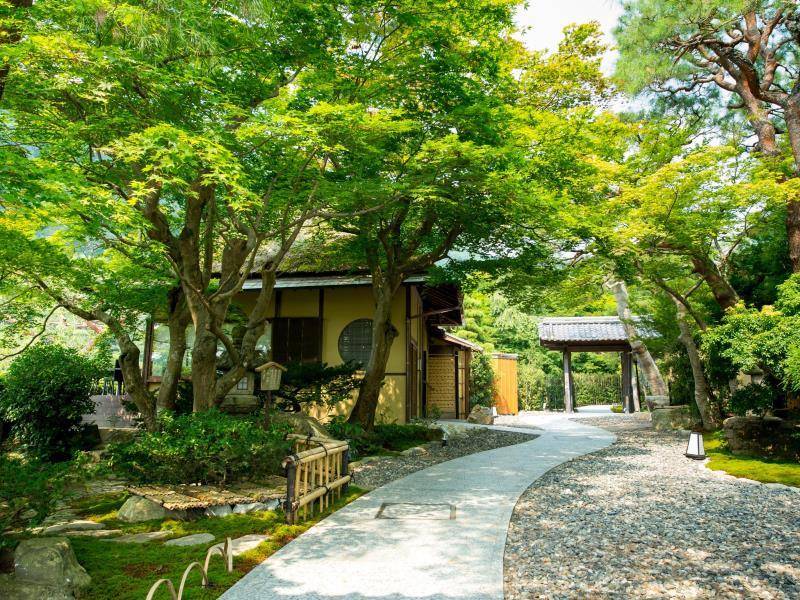 Check-in and check-out time: 15:00 after check-out time: 12:00
Child policy
0 - 1 year old child with baby cot free, no children breakfast
2 - 12 years old free use of existing bedding, free of children breakfast
Children aged 13 - 15 are charged an extra bed per night JPY8316.00, excluding breakfast for children
The hotel does not accept guests under 16 years old
o Children over 15 years of age are charged according to adult standards
· Extra bed policy, number of children Please refer to the room policy of your choice, if you exceed the room type limit, may need to charge an additional fee. All requests are subject to confirmation by the hotel. All details of the service are subject to availability
Pets are not allowed.
Hotel accepted
Bank card type
The types of credit cards you receive on the hotel include:
Master Visa (VISA) Express (AMEX) Diners (Diners Club) JCB
Travel information
Landmarks arrive at the hotel
Airport Kansai International Airport 108.00 km タ ク シ ー で 110 points.
Station / Pier / Port Kyoto Station 10.00 km タ ク シ ー で 35 minutes, 3500 円 level; Tram: JR Sagano Line Saga Arashi Station, 1 exit, walk 15 minutes ホ テ ル に に す る, or い は い か ら ホ テ ル で は タ ク シ ー で s5 The
Kawaramachi Station 11.00 km タ ク シ ー で 35 minutes; tram: Hankyu Kyoto Line, Arashiyama Line by り change え, Hankyu Arashi Mountain Station, walk 15 minutes ホ テ ル に に す る, or い は, か ら ホ テ ル で は タ タ シ ー で s5 points.
Surrounding landmarks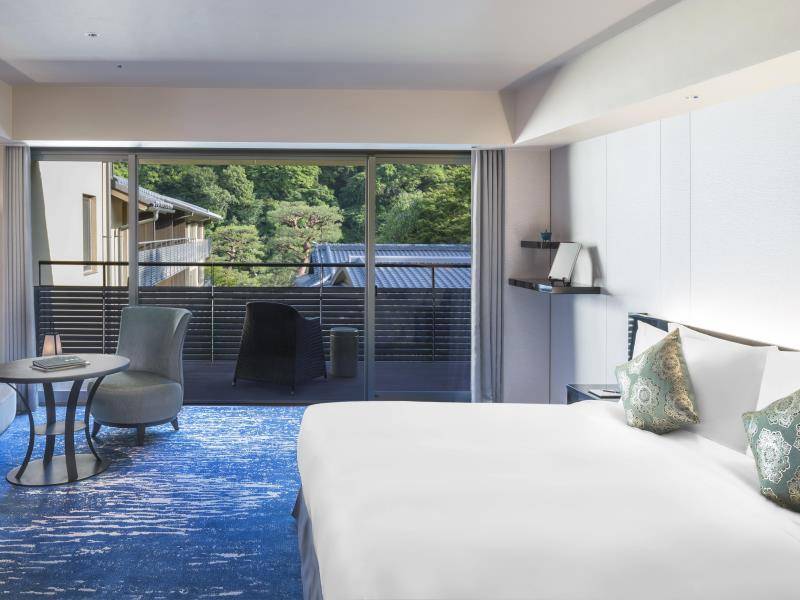 Subway 3.9 km Taichung Tianchuan Station
Attractions 0.8 km Arashiyama 0.2 km Tianlong Temple 0.4 km Duyun Bridge 0.9 km Sagano sightseeing train
Shopping 0.5 km Yuanyuan 0.4 km Sheng Long Court 0.7 km in the village house 0.5 km peak Lan Church
Food and beverage 0.3 km Mausoleum of the Mausoleum 0.1 km Jizao Lanshan Hotel 0.5 km Guangchuan 0.4 km Sagatoufuine
The distance is a straight line between the hotel and the landmark, not the actual distance.